Hospitality/Tourism Industry
Each year, thousands of tourists from around the world come to Broward County to visit our beautiful beaches, cultural museums and widely acclaimed restaurants. As one of the largest economic sectors in all of South Florida, the hospitality/tourism industry is represented by businesses primarily engaged with hotel lodging, food service/dining, amusement, recreation, travel arrangement, casinos and others.
Hospitality/Tourism Industry In Broward County
Exploring Careers In This Industry
Hotel Managers: Plan, direct, or coordinate activities of an organization or department that provides lodging, hotel stays, vacation rentals and other accommodations.
Hotel, Motel and Resort Desk Clerks: Accommodate hotel, motel, and resort patrons by registering and assigning rooms to guests, issuing room keys or cards, transmitting and receiving messages, keeping records of occupied rooms and guests' accounts, making and confirming reservations, and presenting statements to and collecting payments from departing guests.
Cooks: Direct and may participate in the preparation, seasoning, and cooking of salads, soups, fish, meats, vegetables, desserts, or other foods. May plan and price menu items, order supplies, and keep records and accounts.
Tour Guides and Escorts: Escort individuals or groups on sightseeing tours or through places of interest, such as industrial establishments, public buildings, and art galleries.

Travel Agents: Plan and sell transportation and accommodations for travel agency customers. Determine destination, modes of transportation, travel dates, costs, and accommodations required. May also describe, plan, and arrange itineraries and sell tour packages. May assist in resolving clients' travel problems.
Interested in working in the hospitality/tourism industry? CareerSource Broward has several training programs that can help kick-start your career. We even offer scholarships that can save you up to $12,000 toward your education and career training. Click the button below to learn more.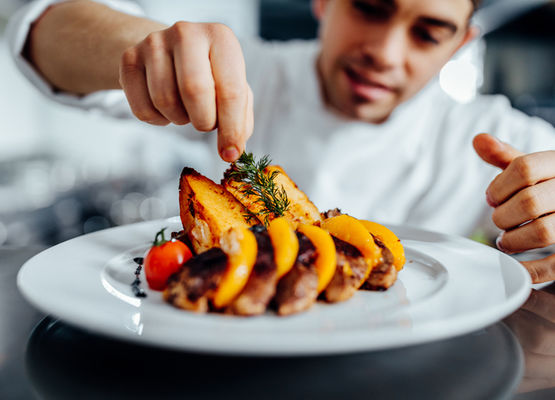 Connecting Employers With Talent
According to Visit Florida, nearly 137.4 million people visited Florida in 2022, meaning more jobs will be needed to support tourism. Check out how CareerSource Broward can assist your hospitality/tourism business with its hiring and training needs.
Learn More
Want More Information?
If your hospitality/tourism business is in need of financial assistance for recruiting and/or employee training, contact Doug Saenz at (954) 202-3830, ext. 3011, or by email at dsaenz@careersourcebroward.com.
Our Hospitality/Tourism Partners