Training Programs & Financial Assistance
Training employees can become expensive for any business, but leaving positions vacant because of a lack of skilled workers can be even more costly. That's why we offer grant funding and several training programs for Broward County companies that want to remain competitive in today's economy.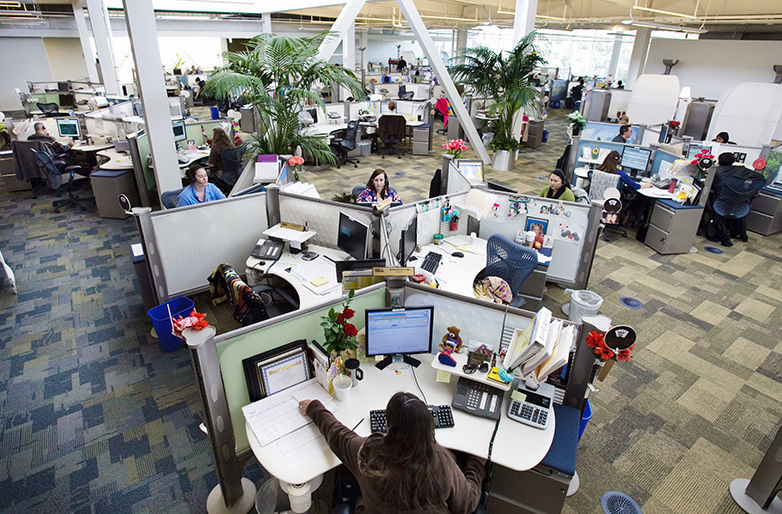 Our training programs are designed with employers in mind, allowing you to focus on growing your business.
Available grants can cover a matching portion of training expenses and, in some cases, related equipment and partial wage reimbursement, as well.
Businesses stay in full control of how, when and where they train their employees. We provide the expertise, funding and resources needed to succeed.
We have assisted thousands of employees throughout Broward County with boosting their productivity, while helping their employers expand and thrive.
CareerSource Broward's On-the-Job Training (OJT) Program provides a unique opportunity for individuals who already possess some job-related skills and knowledge to "earn as they learn." By participating, employers benefit by being reimbursed 50% to 75% of the candidate's wages during the training period, while having the services of a full-time employee.

OJT is a short-term training option that:
Helps new employees learn the skills needed to be successful in your workplace

Helps your existing employees learn new skills so they can be promoted or learn new skills needed for them to continue to perform in their jobs

We work with all employers, whether in the public, nonprofit or for profit sectors.

*The candidate cannot begin employment prior to the approval of the On-The-Job Training agreement between CareerSource Broward and the employer.

The Paid Internship Program (formerly known as WEX) re-engages unemployed job seekers by getting them back into the workforce. Most program candidates are people who need to sharpen their workplace and occupational skills. By becoming a host worksite, your business can get the assistance you need for up to 480 hours - all at NO COST to you or your company's bottom line.
CareerSource Broward pays up to $17 per hour for each worker hired (up to 37 hours per week).
We cover the worker's compensation insurance
Participating candidates are matched based on their career interest and the needs of your company.
Having a skilled workforce is important for employers to remain competitive in today's economy.
Incumbent worker training grants target valued employees who have been employed by your company for 6 months or longer and to upskill or learn new skills to remain relevant in their jobs.

CSBD can provide up to 90% of the funds needed to provide your employees with training whether you are a public nonprofit or for profit employer.
Apprenticeships are a proven approach for preparing workers for jobs while meeting the needs of business for a highly-skilled workforce. It is an employer-driven, "earn-as-you-learn" model that combines on-the-job training with job-related instruction. For more information about apprenticeships, click here.

Thinking about starting an apprenticeship program at your business? Contact us to get access to state and local resources including how CareerSource Broward can help pay a portion of the training.
State Incumbent Worker Training: grants provide funding for continuing education and training of current employees at existing Florida businesses.
Quick Response Training: grants provide funding for customized training to new or expanding businesses.
For more information on the State of Florida Training Grants, contact Tony Ash at tash@careersourcebroward.com.
Thousands of employers across the country have integrated the Federal Bonding Program into their hiring practices – industries that support our country's economy – hospitality, retail, construction, transportation, auto repair, manufacturing, healthcare, nonprofits, banking, tourism and more.
The Federal Bonding Program assists by providing employers with a free fidelity bond on the job seekers behalf.
The program targets individuals whose backgrounds can pose significant barriers to securing or retaining employment, including individuals in recovery from substance use disorders, welfare recipients, ex-offenders, individuals with poor credit records, economically disadvantaged youth and adults who lack work histories and those dishonorably discharged from the military.
If your company is interested in learning more about the Federal Bonding Program, contact our Employer Services Hotline at (954) 677-JOBS (5627).

The Work Opportunity Tax Credit (WOTC) is a Federal tax credit available to employers for hiring individuals from certain targeted groups, including military veterans, individuals with disabilities, ex-offenders, persons receiving public assistance and others who consistently face significant barriers to employment.
The WOTC helps promote workplace diversity, innovation and provides Americans with access to employment, while also helping businesses fill vacant positions.
If your business is interested in hiring from these specific hiring pools, you may be eligible to receive financial assistance and other special tax reductions for each individual hired.
An Opportunity Zone is an economically-distressed community where new investments, under certain conditions, may be eligible for preferential tax treatment.
Opportunity Zones are an economic development tool—that is, they are designed to spur economic development and job creation in distressed communities.
More information about Opportunity Zones can be found by clicking here.


Don't Just Take It From Us. Hear What Employers Are Saying About CareerSource Broward's Work-Based Training Programs!
Ready To Get Started?
Interested in any of the training programs and/or grants listed above for your business? If so, connect with us today by completing the brief form below, and a member of our team will be in touch soon.