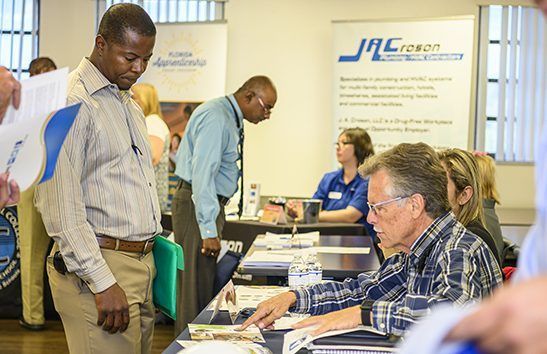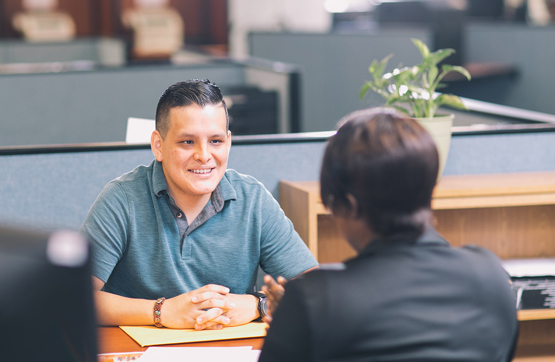 Hiring the right talent is vital to the success of any business or organization. If you are an employer in Broward County and having difficulty finding workers with the skill sets your business needs, then you've come to the right place! CareerSource Broward is focused on connecting companies with top tier talent who can contribute to their overall bottom line, and with our no-cost job postings, recruitment events and HR resources, we continue to meet the demands of South Florida's business community.
Available Services
You have the jobs, and we have the talent. Post your jobs with us today, and we'll work to recruit the talent you need. CareerSource Broward also has trained staff that can screen candidates before referring them to you. Don't delay! Simply complete a Job Order Form by clicking here, but before you do, your business MUST be registered in Employ Florida. After you complete your registration, you can also post your company's vacant positions by visiting www.employflorida.com.
Are you receiving dozens of résumés each day and having difficulties screening them all while still focusing on the day-to-day operation of your business? We know recruiting is a time-consuming process, but we can ease this burden with our candidate pre-screening services. CareerSource Broward simplifies this process for you by locating qualified candidates, conducting various skills assessments based on your job criteria, and scheduling interviews. We can even provide facility space for you to conduct interviews.
Interested in hosting a recruitment event to help fill your vacant positions? Each of our three career centers has state-of-the-art accommodations that will allow you to host an onsite recruitment event for your company. CareerSource Broward will support the event by advertising your open positions to the thousands of job seekers currently in our database. If requested, we can even pre-screen candidates and supply you with the most qualified individuals.
We can help your company develop internal position titles, as well as provide current salary data and other valuable labor market information, which will help your business remain competitive in the local marketplace. CareerSource Broward can also assist you with specific human resource tools like writing customized job descriptions and researching occupational outlook information.
Employ Florida is a powerful online tool specifically designed to help connect employers and job seekers. Employers will find the tool useful to help define skills and post job orders to find potential candidates, set up a Virtual Recruiter search agent to automatically find candidates within the system that match the job skills of the job order, and research labor market information on salaries and economic data. There is no cost to use Employ Florida. Visit www.employflorida.com for more information and to register.

Contact Our Employer Services Team
To learn more about our available services for employer recruitment or for assistance with posting a vacant position, contact CareerSource Broward's Job Order Unit at (954) 677-JOBS (5627) or email jobs@careersourcebroward.com.