With Greater Fort Lauderdale regarded as the "Yachting Capital of the World," it's no secret that the marine industry has become a leading economic sector in Broward County. The marine industry cluster within Broward County includes the following subsectors: ship building and repairing, boat maintenance, deep sea freight transportation, inland water freight transportation, port and harbor operations, marine cargo handling and more. With an economic impact estimated at $8.8 billion in the county and $11.5 billion in the region, this is one of the area's largest sectors, contributing more than 110,000 jobs in Broward County.


Marine Industry In Broward County
Exploring Careers In This Industry
Marine Engineers: Design, develop, and take responsibility for the installation of ship machinery and related equipment including propulsion machines and power supply systems.
Motorboat Mechanics and Service Technicians: Repair and adjust electrical and mechanical equipment of inboard or inboard-outboard boat engines.
Supply Chain Managers: Direct or coordinate production, purchasing, warehousing, distribution, or financial forecasting services or activities to limit costs and improve accuracy, customer service, or safety. Examine existing procedures or opportunities for streamlining activities to meet product distribution needs. Direct the movement, storage, or processing of inventory.
Sailors and Marine Oilers: Stand watch to look for obstructions in path of vessel, measure water depth, turn wheel on bridge, or use emergency equipment as directed by captain, mate, or pilot.
Interested in working in the marine industry? CareerSource Broward offers several training programs that can help kick-start your career. We even offer scholarships that can save you up to $12,000 toward your education and career training. Click the button below to learn more.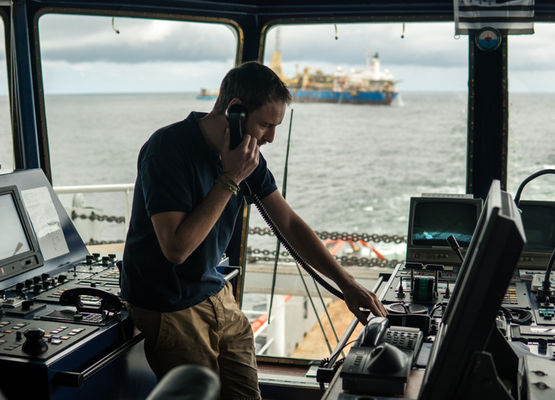 Connecting Employers With Talent
Employment of marine occupations is projected to grow significantly in the next decade, in order to support the supply and demand logistical aspects of our economy. Find out how CareerSource Broward can assist your marine business with your hiring and training needs.
Learn More
Want More Information?
If your marine-related business is in need of financial assistance for recruiting and/or employee training, contact Barbara Cevieux at (954) 202-3830, ext. 3037, or by email at BCevieux@CareerSourceBroward.com.
Our Marine Industry Partners