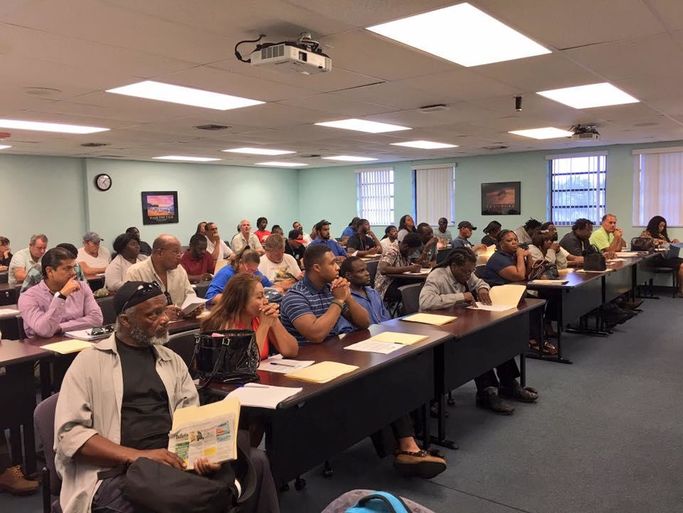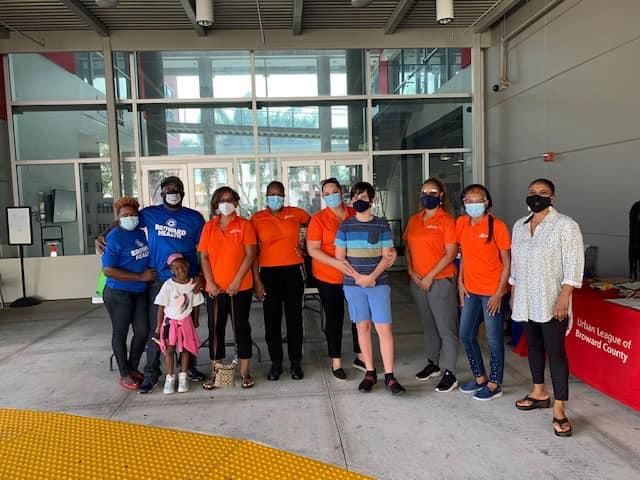 Broward County Government: As a regional provider of programs and services to its residents and visitors, Broward County employs more than 6,000 people in 60 different agencies in areas such as transportation, human services, planning and recreation. Broward County's regional services include the nation's fastest growing airport in the next 20 years, a bustling international seaport, an award-winning library system, an ever-growing transit network, an expanding park system and a variety of impactful community services.
Broward County Office of Economic and Small Business Development (OESBD): Serving as the county's policy and implementation vehicle for economic development, OESBD is the lead agency for this purpose under the Broward County Board of County Commissioners. OESBD's mission is to implement a full range of strategies designed to enhance Broward County's economy, resulting in job creation and business expansion, and continually improving the quality of life of Broward citizens.

Broward County Public Schools: The school district is the sixth-largest school district in the nation and the second-largest in the State of Florida. The District is Florida's first fully accredited school system since 1962 and has more than 271,500 students and approximately 175,000 adult students in 234 schools, centers and technical colleges, and 88 charter schools.
Greater Fort Lauderdale Alliance: As the primary economic development organization for Greater Fort Lauderdale/Broward County, the Greater Fort Lauderdale Alliance focuses on creating, attracting, expanding and retaining high-wage jobs and capital investment in high value targeted industries, developing more vibrant communities, and improving the quality of life for our area's citizens.
The Children's Services Council of Broward County: The mission of this agency is to provide leadership, advocacy and resources necessary to enhance the lives of the children of Broward County and empower them to become responsible, productive adults.The organization funds close to a hundred programs that serve children and families, advocates for policies that protect the interests of future generations and provides leadership that brings the child-serving community together.
Hispanic Unity of Florida: Founded in 1982 as a haven for immigrants and refugees, Hispanic Unity of Florida has grown to serve diverse and multi-cultural working families from the United States as well as more than 25 other countries. We provide a range of wrap-around services to help more than 18,000 clients of all ages, from preschoolers to adults, successfully transition to a productive new life.
Broward College: Serving more than 63,000 students annually, Broward College provides residents with certificate programs, two-year university-transfer degrees, two-year career degrees and baccalaureate degrees in selected programs. The mission of the College is to provide high-quality educational programs and services that are affordable and accessible to a diverse community of learners.
Florida Division of Vocational Rehabilitation: This federal-state program helps people who have physical or mental disabilities get or keep a job. Vocational Rehabilitation is committed to helping people with disabilities find meaningful careers.
Opportunities Industrialization Centers of South Florida (OIC): A community-based agency, OIC is a workforce development, education and training organization that prepares individuals for the world of work by reducing barriers to employment, providing comprehensive vocational skills training and fostering youth aspirations through prevention and intervention strategies that support positive youth development and strengthen families.
Jewish Federation of Broward County: The Jewish Federation of Broward County and its network of beneficiary agencies safeguard educational and social service needs to perpetuate Jewish tradition and heritage, while ensuring the continuity and survival of Israel and Jewish communities around the world.

Urban League of Broward County: Founded in 1975 as an affiliate of the National Urban League, the Urban League of Broward County is a community based organization dedicated to empowering communities and changing lives in the areas of education, jobs, housing, and health.
2-1-1 Broward: Established as a 501(c)(3) in 1995, 2-1-1 Broward is the only 24/7 comprehensive agency in the county that provides individuals and families with all of the critical connections to health and human service agencies and programs they need in just one call. Everyday, trained and degreed 2-1-1 counselors assist hundreds of individuals by providing support, information and referrals that will help them to access the right services.
Florida Department of Children and Families (DCF): CareerSource Broward partners with DCF by providing employment and training services to individuals who have been deemed eligible to receive Temporary Cash Assistance or services to divert them from receiving Temporary Cash Assistance. CareerSource Broward can also work with anyone else referred from DCF who is in search of employment.
American Association of Retired Persons (AARP): The Senior Community Service Employment Program (SCSEP) is the nation's oldest program to help low-income, unemployed individuals aged 55+ find work. AARP Foundation first matches eligible older job seekers with local nonprofits and public agencies so they can increase skills and build self -confidence, while earning a modest income. Based on their employment interests and goals, participants may also receive supportive services and skills training through an educational institution. Their SCSEP experience most often leads to permanent employment.
The Florida Small Business Development Center (SBDC) at Florida Atlantic University: offers high-level consulting and training to small and medium-sized businesses in Broward and Palm Beach Counties. The SBDC at FAU assists entrepreneurs in every stage of the business life cycle, providing no-cost specialized services to fit their needs.
Urban League of Palm Beach County, Inc: Since 1973, Urban League of Palm Beach County, Inc. an affiliate of the National Urban League has assisted African Americans and other minorities in achieving social and economic equality. We are focused on empowering communities and changing lives by providing education, housing, employment, and health opportunities to ensure self-reliant and better outcomes.



Community Partner Referral Form
CareerSource Broward welcomes referrals from our community partners. Click here for the referral form to use to refer your clients to us, and simply complete the form and ask your client to provide it to the staff member at the front desk in one of our three career centers. For more information, please contact Michael Watson at (954) 202-3830, ext. 3407, or mwatson@careersourcebroward.com.
Additional Community Resources