Aviation/Aerospace Industry
Florida has a rich history of aviation firsts, being the site of the first night flight in aviation history and also the birthplace of commercial aviation. Here in Broward County, Ft. Lauderdale-Hollywood International Airport has become North America's fastest growing airport, according to OAG, a leading global travel data provider, with more growth expected over the next few years. The state is also known as the premier location in the world for space technologies. Virtually every major aerospace company and defense contractor from the U.S. and abroad has operations in Florida. With 35 colleges and university enrolling over 300,000 students near Broward County, it provides access to a healthy pool of talent within this industry.

Aviation/Aerospace Industry In Broward County
Exploring Careers In This Industry
Air Traffic Controllers: Control air traffic on and within vicinity of airport and movement of air traffic between altitude sectors and control centers according to established procedures and policies. Authorize, regulate, and control commercial airline flights according to government or company regulations to expedite and ensure flight safety.
Aviation Inspectors: Inspect aircraft, maintenance procedures, air navigational aids, air traffic controls, and communications equipment to ensure conformance with Federal safety regulations.

Aircraft Mechanics and Service Technicians: Diagnose, adjust, repair, or overhaul aircraft engines and assemblies, such as hydraulic and pneumatic systems. Includes helicopter and aircraft engine specialists.

Aerospace Engineering and Operations Technicians: Operate, install, calibrate, and maintain integrated computer/communications systems, consoles, simulators, and other data acquisition, test, and measurement instruments and equipment, which are used to launch, track, position, and evaluate air and space vehicles. May record and interpret test data.
Airfield Operations Specialists: Ensure the safe takeoff and landing of commercial and military aircraft. Duties include coordination between air-traffic control and maintenance personnel; dispatching; using airfield landing and navigational aids; implementing airfield safety procedures; monitoring and maintaining flight records; and applying knowledge of weather information.
Interested in working in the aviation/aerospace industry? CareerSource Broward has several training programs that can help kick-start your career. We even offer scholarships that can save you up to $12,000 toward your education and career training. Click the button below to learn more.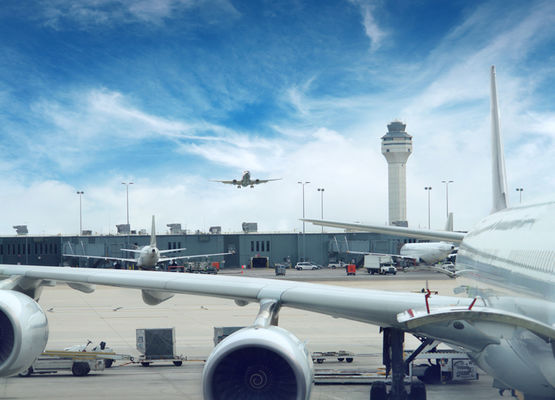 Connecting Employers With Talent
Finding the right skilled workers with the certifications and skills needed to become successful in the workplace can be challenging. Connect with us today to find out how CareerSource Broward can help your aviation/aerospace business with its hiring and training needs.
Learn More
Want More Information?
If your aviation/aerospace-related business is in need of financial assistance for recruiting and/or employee training, contact Bonni Smith at (954) 202-3830, ext. 3120, or by email at BSmith@CareerSourceBroward.com.

Our Aviation/Aerospace Industry Partners