Healthcare Career And Training Fair
CareerSource Broward (CSBD) will host its first-ever Healthcare Career And Training Fair on Thursday, December 8, 2022, at 10 a.m. at CareerSource Broward South Career Center (7550 Davie Road Extension, Hollywood, FL 33024). This comprehensive event that will provide you with all the information and resources you need to get started in a rewarding career in healthcare.
DON'T MISS THE OPPORTUNITY TO:
Learn about a wide variety of healthcare careers and training programs.
Connect with over 15 educational institutions to learn about training opportunities in direct patient care and supporting careers.
Learn what it takes to succeed in this rewarding field from the experts.
OVER 15 HEALTHCARE PROVIDERS WILL BE ON HAND AS WELL:
AAA School of Dental Assisting
Atlantic Technical College
Broward College
City College
Concorde Career Institute
Dentrilogy
Florida Atlantic University
Florida Career College
Florida National University
Florida Vocational Institute
Galen College of Nursing
Jersey College
Margate Medical Training Center
McFatter Technical College
Ruby's Academy for Health Occupations
Sheridan Technical College
Southeastern College
Guest speakers include, Marc Adam - President, MASC Medical Recruitment Firm, Charles Felix - Publisher/Owner, South Florida Hospital News & Healthcare Report, Evelyn Gonzalez - Director of Clinical Workforce Development, Memorial Healthcare Systems and Stephanie Zeverino - Vice President of Market Development & Community Outreach, Senior Care Authority.

About The Healthcare Career And Training Fair
What: CareerSource Broward's Healthcare Career And Training Fair
When: Thursday, December 8, 2022 at 10 a.m.
Where: CareerSource Broward South Career Center (7550 Davie Road Extension, Hollywood, FL 33024)
There is NO COST to attend this event. However, seating is extremely LIMITED and pre-registration is REQUIRED.
Please complete the form below to attend the event and a CareerSource Broward Success Coach will contact you to finalize your registration to attend.

Pre-Registration Form
About The Featured Speakers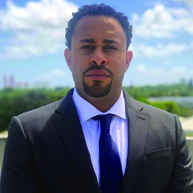 Marc Adam is a healthcare recruitment expert with a proven track record of helping medical organizations grow their provider panel to better serve their patient population.
Adam is the President of MASC Medical Recruitment Firm, a nationwide, industry leading physician recruiter and healthcare staffing firm headquartered in Fort Lauderdale, FL and with offices in Houston, TX.
Prior to founding MASC Medical, Marc launched PrinceReigns & Midtown Nailbar where he was responsible for the company's financing, marketing and operations.
Currently a board member of two health non-profit organizations, he serves as Sponsorship Chair for the South Florida Medical Group Management Association (SFMGMA) and as the Social Media and Marketing Chair for the Florida Chapter of the National Association of Health Services Executives (NAHSE Florida).
Marc's healthcare and business expertise has been recognized throughout various South Florida periodicals, making him a thought leader in the industry.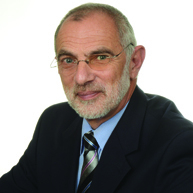 Charles Felix is the owner and publisher of South Florida Hospital News & Healthcare Report. Founded in 2004, South Florida Hospital News, a 48-page monthly newspaper quickly established itself as the premiere chronicle of the healthcare industry in South Florida. It now represents the only monthly healthcare publication available in South Florida. When medical cannabis became legal in the state of Florida, Cannabis News Florida was incorporated into the original newspaper and now focuses on local, state and national news from leading authorities about medical and business developments in the medical cannabis, CBD and hemp industries.
A certified public accountant, certified in financial forensics as well as a Chartered Global Management Accountant, Mr. Felix earned a Bachelor's degree in Business Administration, with a concentration in public accounting, from Bernard Baruch College in New York City. Mr. Felix's early career focused on commercial real estate management, specializing in multi-family construction and management in the Southeast.
Mr. Felix then moved into sports management and franchise development, leading a growing and changing multiple-entity enterprise whose key business interests included three professional ice hockey clubs and three arenafootball2 teams with combined annual revenues of more than $8.2 million. During his tenure, Mr. Felix led the effort to bring the minor-league Atlanta Knights into the International Hockey League and, later, guided the franchise's move to Quebec City. He also helped create the Xtreme Football League, which later became arenafootball2.
Active within both his profession and community, Mr. Felix has participated in numerous organizations and activities, and is presently Treasurer of the South Florida Hospital and Healthcare Association, Past-President (twice) and recent board member of ACHE South Florida, a division of the American College of Healthcare Executives, and is the Past-President and recent board member of the Rotary Club of Fort Lauderdale.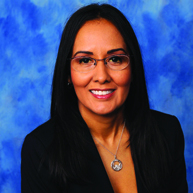 Evelyn Gonzalez was born in New Britain, Connecticut to Puerto Rican parents. She moved to Puerto Rico as a baby so Spanish is her first language. Her family lived a middle class live until her brother and Evelyn were diagnosed with Sickle Cell Disease. At that time, her family had to sell their restaurant and move back to Connecticut in order to get better healthcare. It was a very difficult transition due to a number of social and economic reasons. Evelyn grew up in hospitals which drove her passion to work in healthcare. She started as a nursing assistant and throughout her 33 year career in healthcare has worked in a number of areas which she will go into detail with you shortly.
Stephanie's career as a top-notch marketer, sales professional and relationship builder has taken yet another leap forward in the ever-expanding world of eldercare consulting.
Stephanie has spent the last 14 years working directly in the senior living industry for several providers and comes with a wealth of knowledge and resources.
Stephanie spends most of her time educating the healthcare professionals and the business community on Senior Care Authorities line of business and various services. Additionally, she welcomes the opportunity to help families navigate the confusing world of Senior Living and to help advocate and assist in finding the right fit for their loved ones.
The initiative referenced above is paid for by 100% federal funds through a grant totaling $7,413,331.